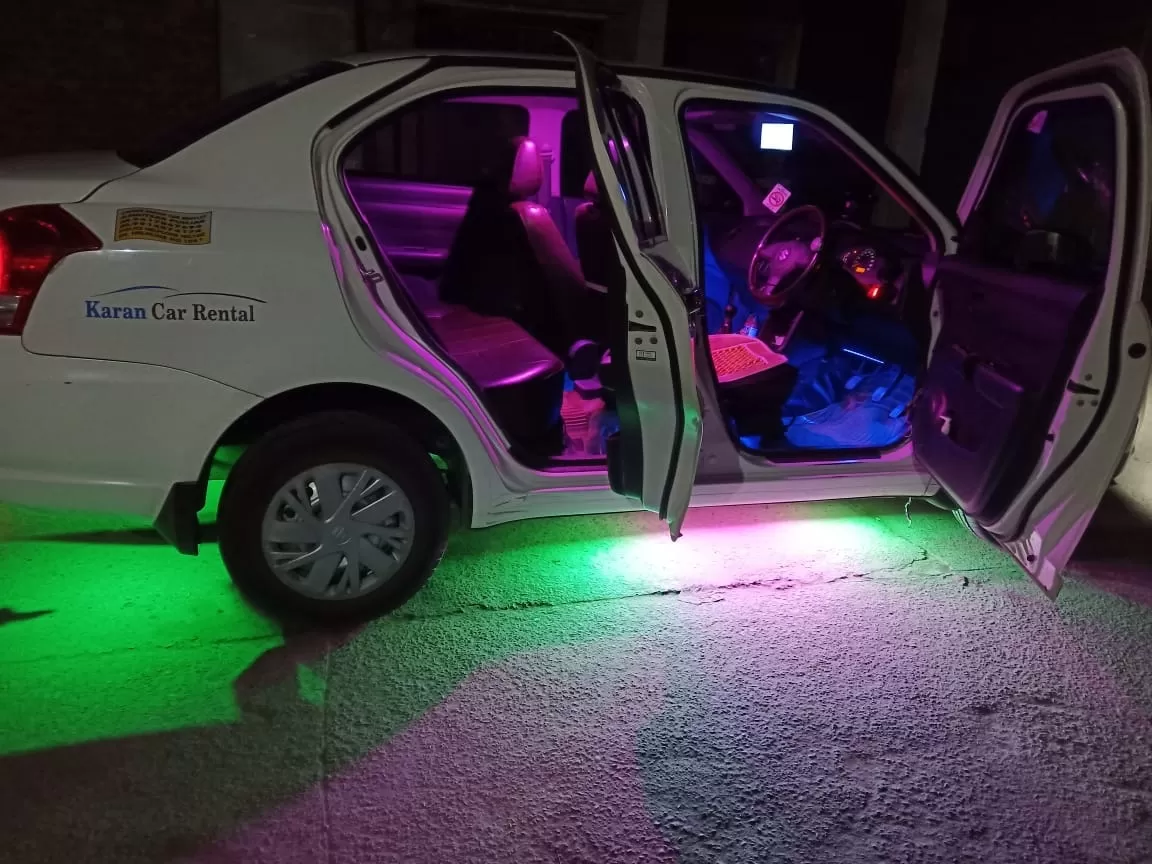 Taxi Rental in Chandigarh
Moving around tri-city, going to Corporate meetings, or visiting it as a tourist can be a difficult undertaking. Those who live in big cities like Chandigarh often face the difficulty of moving to reach crowded places, such as stations, airports, or simply the city center for an important appointment. Maximum people like to move to Chandigarh while they think about tourism spots in India. Everything is fine there if we think about an itinerary stay there. The truly critical doubt that assails your thoughts every day is whether to choose to move on foot or opt for a simple Taxi Rental in Chandigarh.
There are a number of solutions for getting around a city, from public transport to taxis, from scooter sharing to private cars. If you decide to move to hire public transport, you run into small disadvantages, such as, for example, the coverage of the journey as there are predetermined routes that cannot be modified by the user, long waiting times, and the influx of people present at different times of the day. That's why the alternative is to consider Karan Car Rentals, for the Best Taxi Rental in Chandigarh.
Here are 5 Good Reasons To Book A Taxi
24/7 Service
People prefer Different companies for Hire Taxi Rental in Chandigarh 24/7. Therefore, you can contact and hire them at any time whether day or night. Karan Car Rentals is the best taxi company available 24/7 to meet your reservation needs. You can therefore order a taxi at any time, according to your own availability. We can thus guarantee the availability of a driver and the assurance of your care.
Trained Professional Drivers
Note that taxi companies employ experienced and very professional drivers. They know the city's traffic patterns and routes well. So, hiring a Chandigarh Taxi Rental can save you a lot of money to learn new routes and routes to get to your destination.
An Affordable Rate
A taxi service can be considered an expensive means of transport while it is the most affordable service. In fact, it offers comfort and ease. Moreover, the Chandigarh Taxi Rental Service is quite flexible compared to public transportation. For example, they offer you the advantage of traveling wherever you want and when you want it. Like trains and buses, they do not stop frequently to drop off and pick up passengers. You gain in comfort!
Several Options for Personalized Service
Some companies offer you a wide range of cars, from which you can choose. Therefore, you can get vehicles range from standard passenger cars to luxury cars. You are free to book a car, according to your budget and your needs. We drive you in top-of-the-range vehicles suitable as well for a single person, 5 people, 6 people, 7 people, and up to 8 people!
Time-Saving
Don't We Say That Saving Time is Saving Money?
When you take a Taxi Rental in Chandigarh, you save both energy and time. In fact, you will not travel to search for transport and correspondence options for your transfers. The taxi will arrive at the door threshold within minutes after contacting the company. On the other side, if you hire public transport, you will walk to the desired place and wait for the train or bus. In addition, it will stop at different locations to drop off and pick up passengers. We do not ask you to wait for your taxi at a taxi station. Whether you are at the station, at the airport, or at home, your driver is waiting for you at the precise place of your choice.
Our taxis are trained to make your trips pleasant, both in terms of driving and courtesy and respect for your privacy or your obligations. Karan Car Rentals is a true traveling companion, your driver will do everything to ensure that your trip goes as smoothly as possible, according to your needs. For all your short or long-distance trips, take advantage of the services of a classic taxi. Whether for a long appointment or a last-minute imperative, for a specific need or a regular trip, a driver, ordered by the race or package, is at your disposal. Book Taxi Rental in Chandigarh from us and take a smooth ride to your destination.