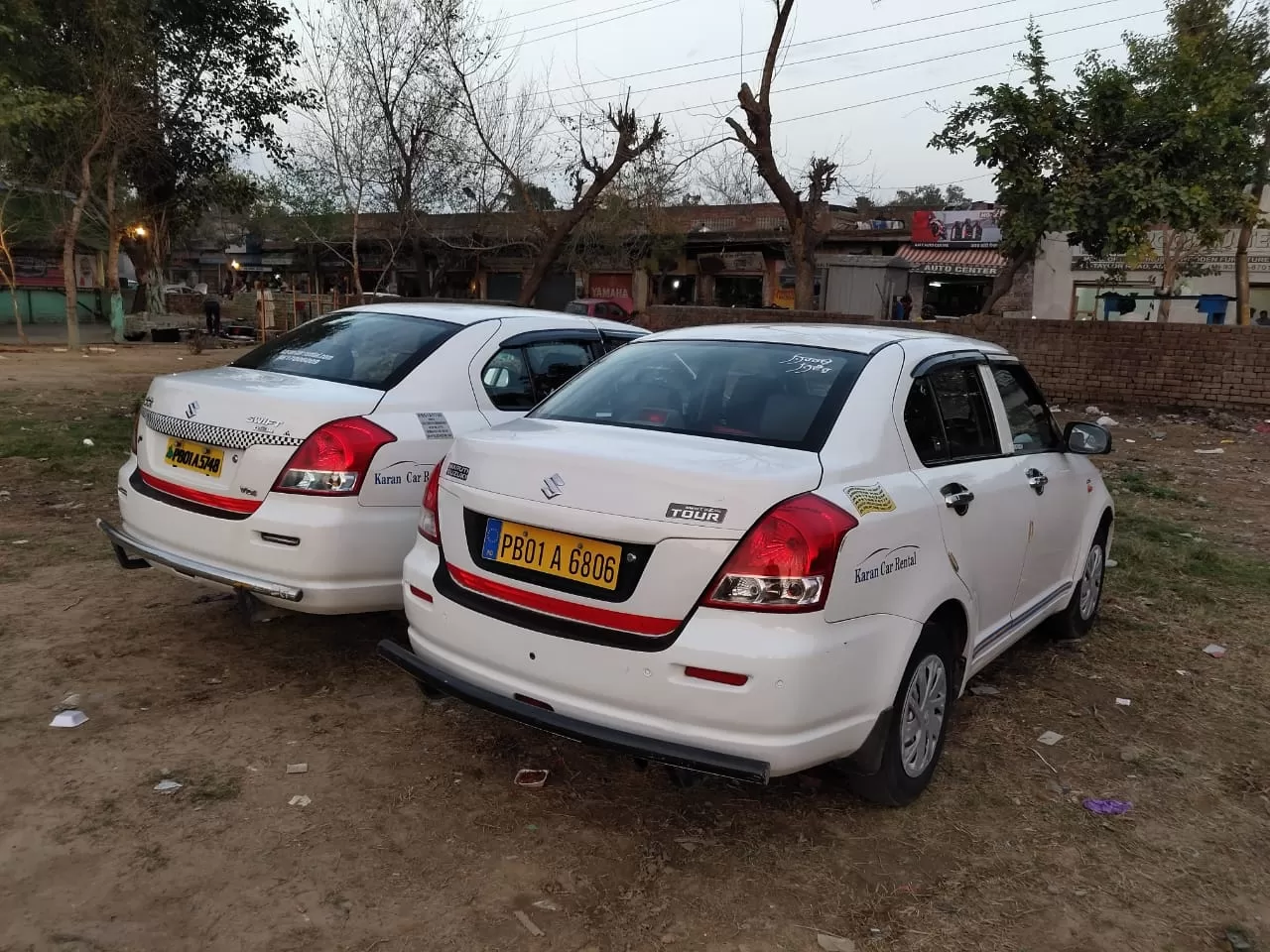 Taxi Rental in Amritsar
Amritsar is an important city in Punjab. Due to the Golden Temple, this city has a different identity from the whole world. Amritsar was established in 1579. The city is located 230 km northwest of Chandigarh, the capital of Punjab. The city was founded by Ramdas, the fourth Guru of the Sikhs. Along with Sikhs, this city is also special for Hindus. Every year a large number of tourists come to visit Amritsar. Tourists can see here Golden Temple, Jaliya Bala Bagh, Ram Tirth Temple, Durgiana Temple, Bagha Border, Partition Museum, Harika Wetland Bird Sanctuary, Govindgarh Fort, Siddha Shakti Peeth Lal Mata Temple, ISKCON Temple, Tarn Taran Gurdwara, etc.
For years, the taxi has been a practical and indispensable means of transport. It allows you to move from one place to another quickly and comfortably. In addition, you benefit from a trip at full speed. Safety, comfort, convenience, and friendliness are also on the agenda. Taxi Rental in Amritsar is the ideal solution for traveling comfortably in and out of Amritsar city, reducing stress and travel. This solution can also be useful when you have to move around Amritsar, both for professional and leisure reasons.
Fast Service
The main advantage of the taxi is its speed. Compared to other means of transport, traveling by taxi allows you to arrive at your destination in the shortest possible time. In fact, you will always arrive on time for your appointment. In addition, the taxi driver is known to know all the shortcuts in the city. It can therefore avoid traffic during your trip. Book Taxi Rental in Amritsar from Karan Car Rentals to get faster service.
Safe Transport
The taxi ride is safe. Indeed, vehicles are subject to regular checks. They are well maintained. Similarly, taxi drivers are professionals. They passed exams, a clean criminal record, and a license. In addition, they are not allowed to drive for more than 11 hours in a row. So you can be sure to arrive safe and sound at your destination. Hire Taxi Rental in Amritsar from us for your safe transport.
A Comfortable Vehicle
Karan Car Rentals, the Amritsar Taxi Rental offers you a comfortable journey. The vehicle is clean and comfortable. The seats are of good quality. You will not get tired during your journey.
Convenient Transportation
Convenience is also one of the advantages of taxis. Indeed, by taking a taxi, no more worries about parking. Your journey will be hassle-free. You can also go wherever you want. You only have to indicate the path and your destination. For convenience, you can take a taxi wherever you want. Just raise your hand to stop it. In addition, taxis are easily recognizable.
Local Service
To be closer to its customers, a taxi is available at any time. You can call Amritsar Taxi Rental Service from us at any time of the day or night. You will therefore have no worries, even if you have to move in an emergency. The taxi is also available every day: Monday to Sunday.
A User-Friendly Journey
Taking a Taxi Rental in Amritsar allows you to get around in a friendly atmosphere. Indeed, the driver is courteous and friendly. It will ask for your permission before joining your chat. It will also give you the pleasure of discovering the city. Moreover, it is discreet. You will be comfortable with us during the trip.
A Wide Choice of Vehicles
There are several vehicles to choose from if you want to take a taxi. Depending on your needs, you can take a minivan or a sedan. So you can travel alone or in a group without any problem.
Available at All Times
Karan Car Rentals are available 24 hours a day, 7 days a week. To call on us, you can book on our site or call the company's number directly. Therefore, you can call a taxi at any time. Even if you need to move urgently to the airport or anywhere else, a driver will be available to take you there. In addition to this, there are also medical taxis. You can therefore call on them in an emergency to go to the hospital.
Transport With Comfort
By hiring a taxi like that of Karan Car Rentals, you can move around with comfort. Indeed, we offer you various additional services. So you have to ensure your comfort during the whole journey. The taxi driver can also pick you up at any location. They, therefore ensure to make it easier for you to move around while giving you all the comfort you need.
Karan Car Rentals provides a car rental service for your professional and/or tourist needs. These can range from renting a vehicle for a few hours to drive around Amritsar or its surroundings, to renting a car with a driver for several days to visit northern India. It is to meet these needs that we make our vehicles available to you. Our taxis are equipped with air conditioning, seat belts, radio, and fire extinguishers. We will provide you with quality service. You can count on them at any time throughout your stay. Accustomed to traveling with foreign customers, they know their needs and preferences.