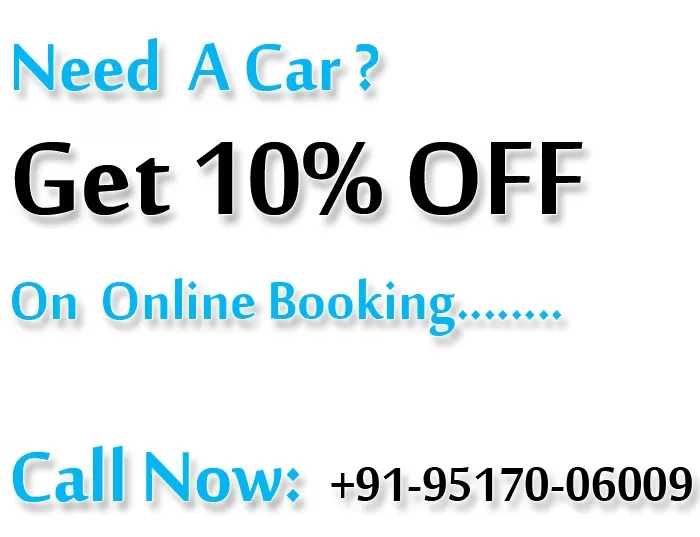 Online Cab Booking in Amritsar
Traveling involves taking into account many details. One of these details is the means of transport. This is important not only when you have reached your destination, but also when you need to travel by taxi from your home to the airport or vice versa. While this may seem like a fixable problem right now, it's best to plan your mode of transportation in advance when you are in a busy city like Amritsar. Amritsar is the most important tourist destination throughout India. A lot of tourists visit this place every year. Not only Indian but also foreign tourists prefer to visit this place when they come to India. So Amritsar has taken place a unique position in the Indian tourism industry. To make your trip memorable, there is nothing better than having the services of a responsible Online Cab Booking in Amritsar, to cover all the needs of its customers; places that the customer needs, with privacy and comfort for him and the little ones, when traveling with babies or small children.
Punctuality
One of the many advantages of choosing a professional taxi service is punctuality. When we employ a Cab Booking Online in Amritsar, we can rest assured that our client will be picked up on time at the airport or at a meeting. When our customer is ready to leave, the driver guarantees that the taxi will be waiting for him at the pick-up location. When a driver picks up our client at his home, it's the same. The customer will not be in a hurry and will see that the driver is punctual and respectful of his time.
Politeness
During hiring a professional Online Cab Booking Service in Amritsar, our customers will be treated with dignity and respect by the driver. With our company Karan Car Rentals, you and your entire team will be even more pampered. The driver will, for example, open or close the car door for your customer. If the client is arriving or departing from an airport, the driver will assist them in loading or unloading luggage. Ultimately, this improves our customer's experience.
Security
When you hire a knowledgeable Cab Booking Service in Amritsar, you receive a driver with exceptional driving abilities, extensive training, and ongoing expertise with a variety of vehicles. This means Karan Car Rentals have an in-depth understanding of how to organize specific training to provide optimum passenger comfort and protection. Whenever it comes to avoiding traffic jams or traffic, a professional driver knows the best routes well. It definitely makes your travel more convenient.
Local Perspectives
Another advantage of hiring Amritsar Online Cab Booking is that the driver knows the Amritsar region well. This information includes the ability to advise our customers on the best places to buy specific products. The driver can also recommend the best local restaurants and must-see attractions to our clients. These may seem like insignificant details, but these details can make a significant difference to our customers. It makes a positive impression on customers by demonstrating that our business provides good customer service and pays attention to the smallest details.
Professional taxi services are not just for the rich and privileged; they are aimed at anyone who travels for pleasure or for business meetings and who wants to travel comfortably and without worries. As stated earlier, it has many benefits and can be a great addition to your future travel plans and those of your clients. Karan Car Rentals can help you if you are going to Hire Online Cab Booking in Amritsar.
Our taxi drivers are all professional, bonded, and insured, and they will ensure that you arrive at your destination with elegance and luxury that you have never experienced before. We are fully committed to high standards and demonstrate the reliability and sincerity you deserve. Our employees have been trained to provide exceptional customer service. Book Cab Online in Amritsar from us if you need an airport taxi to pick up a high-profile client, a ride to a VIP gathering, or a spectacular evening. We can take you anywhere in Amritsar and even to neighboring provinces.